Read our latest updates on Facebook and Twitter
Why would you be involved in our project?

Here we meet some of our amazing and inspiring sponsors for Community Driving School.
Thank you all, for your continued support to us.

Do you want to be involved?

Become a Member today: www.thecds.org.uk/membership/ ... See MoreSee Less
This is an amazing, heartfelt project. You are having such a positive impact in people's lives. Keep up the good work
I loved hearing about Community Driving School in our chat lat week. You do such great work.
Always happy to share and support this project! Sometimes all people need is a leg-up and the CDS is such a worthwhile cause.
We love being apart of your community, John. What you do is life changing!!
Looks like a great project. I will share it out for you
You really do make a difference and thank you so much for your referral. We are all helping each other
John, Silverwood Handmade Jewellery will sign up as a member when I get home tonight as I don't have my bank card with me now. I think the work you are doing is incredible and I'd be honoured to support you!
I like this, very interesting !
This is amazing. Great idea!
Load more
Check out my latest article: The REAL value of a Full UK Driving Licence via @LinkedIn
The REAL value of a Full UK Driving Licence
How many people reading this would give a second thought to how your life would be if you didn't have a full UK driving licence? Would you be able...
www.linkedin.com
@SirRogerGale Sending love and prayers from all of us. We loved Lollie, she was a beautiful dog with an incredible personality.
@1kevincampbell @itrustassure Thank you Big K.. WE got this... Stay safe end enjoy your dy also
@patmarsh I think there was an old film about the place "Raid on Antenna"...TAXI...
ONLY 7 days B$ we reveal our 1st EVER AMBASSADOR-at @InvictaChamber networking event. sign up in the comments
John Nicholson - Transformation Through Music via @YouTube Our thanks to @InnerAnthem for this interview. How do you use music?
@patmarsh Brilliant
. Well played Mr Marsh...
Anyone who doesn't know what we do, take a look at this video. We transform lives and we rely on business and community support. Help us to help others

@patmarsh thanks for your daft jokes, they raise a smile in these horrible times. They keep the "motor turning". Ok, no more car jokes, I suppose you "tyred" of them. I'll simply give them the "boot". Now to put my "Laughing Gear" on and hope you find this one raises a titter
Twitter feed video.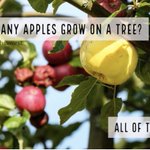 Are you interested in mental health? Do you find it easy to speak about your own issues? Listen to this podcast on @Spotify and listen to our CEO open up about his own battles. https://t.co/mgawV69XcH
@patmarsh Brilliant Mr Marsh... My neighbour banged on the wall at 04:20am, can you believe that? Luckily, I was still up playing music. He banged and shouted "can we have a little respect please"? So I shouted back "I'm not an Erasure fan, bot okay, this ones for you..
@supportbechange @DoverDC @deal_withit @KentCommunity @TNLComFund @KerryBanks23 @ColyerFergusson @Caf @countrysidefund @ClothworkersFdn @Sharpakaylesham @Camerados_org @FareShareKent @AProjecy @AyleshamCA @GStescoGrant @YourLeisureKent You are one of THE most incredible charities EVER. Being associated with you guys is a genuine honour...
We're starting this first full week of 2021 by offering paid training and dev opportunities to the young, vulnerable and disadvantaged aged 18-25 in the Fencing and Construction industry. If you know anyone that would benefit from this contact us on trinityfencingcic@gmail.com
@claudia_sykes @SocEntKent @allseasons_care MNy congratulations Claudia.. fantastic news.
Listening to @MicaParisSoul on @BBCRadio2 and my face is streaming tears.. I love Gospel Music and Mica has a genuine passion for it. Thank you Mica for making #Christmas Day. Love from a fellow Sarf Londoner
@MarcusRashford You should be very proud of yourself. I watched the @BBC documentary and I cried. Thank you for using your profile for the benefit others. You make a difference to the community. More people like you would be fantastic.
@JHJH_Org @KentCommunity @Kent_cc @1stopinsurance @Keeley482 It was an honour to meet Keeley and Rachel. I am in awe of you both.
@discovery_pa Thank you @discovery_pa we are very proud to work in our community.
CSR is so important and I was only just speaking to John Nicholson at The Community Driving School about the opportunities for his company offers to support it @CommunityDriSch https://t.co/bObcgexSEJ
Load More...