Read our latest updates on Facebook and Twitter
This message is only visible to site admins
Problem displaying Facebook posts. Backup cache in use.
Error: Error validating access token: Sessions for the user are not allowed because the user is not a confirmed user.
Type: OAuthException
Why would you be involved in our project?

Here we meet some of our amazing and inspiring sponsors for Community Driving School.
Thank you all, for your continued support to us.

Do you want to be involved?

Become a Member today: www.thecds.org.uk/membership/ ... See MoreSee Less
This is an amazing, heartfelt project. You are having such a positive impact in people's lives. Keep up the good work
I loved hearing about Community Driving School in our chat lat week. You do such great work.
Always happy to share and support this project! Sometimes all people need is a leg-up and the CDS is such a worthwhile cause.
We love being apart of your community, John. What you do is life changing!!
Looks like a great project. I will share it out for you
You really do make a difference and thank you so much for your referral. We are all helping each other
John, Silverwood Handmade Jewellery will sign up as a member when I get home tonight as I don't have my bank card with me now. I think the work you are doing is incredible and I'd be honoured to support you!
I like this, very interesting !
This is amazing. Great idea!
@JHJH_Org @KentCommunity @Kent_cc @1stopinsurance @Keeley482 It was an honour to meet Keeley and Rachel. I am in awe of you both.
@discovery_pa Thank you @discovery_pa we are very proud to work in our community.
CSR is so important and I was only just speaking to John Nicholson at The Community Driving School about the opportunities for his company offers to support it @CommunityDriSch https://t.co/bObcgexSEJ
@supportbechange @DoverDC Fantastic news.. Love working with you guys
Why would you not support a small business? Helping a small business puts food onto a table for a hard working & hard pressed human being. Not adding value to corporate shares. Fantastic silver jewellery hand made with passion and skill https://t.co/CMutoozZrI
@TheoPaphitis Martin Luthor King Jr - A man of ethics and empathy. He is a real hero of mine and I would really like to know how he feels about our world today.
Whether a policy pays out depends on many things, including the time period it covers. A policy is typically valid for 12months, the time period it covers is obvious right? Not so. Policies can be written on 2 bases "claims made" or "claims occurring" #WednesdayWisdom #insurance
Twitter feed video.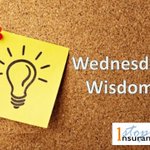 Meet our new car Annelies. Funded by @KentCommunity @1stopinsurance @ColyerFergusson if you want to help us and sponsor us. Get in touch https://t.co/eGWjyhhduX
@MichOvens @britainsmallbiz @SkyNews @MakersRomsey @SmallBizSatUK Good luck to everyone. Everybody involved in this deserves so much credit for supporting us.
Archie talks about how he wanted to end his life in this video. Being part of CDS, is to be part of something very special.
@PeterAllen1969 The son of Mr & Mrs Jones..
@TraceyEmin would you be willing to help us build the confidence the young lady in this video. She hails from Margate and has had a dreadful last few years. We have helped her get back on her feet, but given your back story, we hope it will inspire her.
Why get involved in our groundbreaking scheme? Here is why for these businesses. @County_Garage @sostechkent @1stopinsurance @liquidcomp


@1stopinsurance @AnnaVwilkinson We are the privileged ones... We thank you for your trust and support
@TVNaga01 Brilliant reply. And without being nasty. Well said Naga
It only takes a few minutes to leave a review on Google but it can make a huge difference to a small business!
#smallbusiness #smallbiz
Twitter feed video.
Load More...